VIP PO II - Emerging Crop Farmers
One of the biggest challenges today on the emerging farmer scene in South Africa is to sincerely and earnestly assist the farmer to be holistically equipped for the task ahead of him. Virtually none of the emerging farmers had the opportunity to be involved with the secondary aspects of farming such as banking, buying, markets, etc. while available finances for training are almost non-existent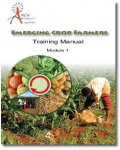 40 Day Prayer Focus
This Prayer Focus contains 40 daily readings which are in direct relation with agricultural transformation and land reform. The contents are presented in several ways: dogmatic theology, stories, testimonies, examples, practical application and declarations of faith. It presents the reader with clear biblical guidelines.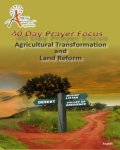 Farm Devotions
A workbook with 24 visualised lessons used as a guide for the morning devotions of the workers on a farm. Also linking and amplifying the lessons in the 9 course manuals of the Basic Truths of the Word course.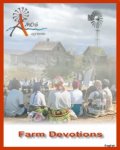 Wordless Book
This pocket size booklet with its 6 coloured pages is a tool for the one on one and small group evangelism conversations. Its manual serves as a handy guide to the gospel worker in understanding and using the booklet.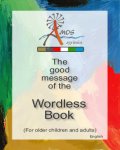 Christian Discipleship
This book on Christian Discipleship is aimed at guiding the teacher or spiritual leader to mentor a newborn Christian and equipping him/her to be a good worker in the kingdom of God. The manual gives 32 teachings on aspects of Christian life that every Christian should know like worship, prayer, healing, who am I in Christ, gifts of the Holy Spirit, etc.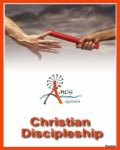 Morning Assembly
These four booklets are developed for the employer and employees who have a regular devotion in the workplace.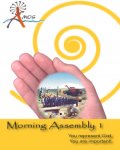 Hope for Africa
"Most of the world is acquainted with only bad news coming from Africa. Others have given up hope for the continent. This book demonstrates how, beginning in small ways, change is happening. Transformation is taking root and spreading throughout the continent. This change is from the inside-out, and from the grass-roots up. Against all hope, there is hope for Africa." Dennis Tongoi, Coordinator – African Working Group/ Samaritan Strategy (Publisher)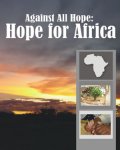 Amos ID
Who is AMOS? According to law, a Section 21 company; according to calling and command, you and me! AMOS is a Kingdom ministry. AMOS is not only aimed at other people, but also at you. You also need to grow in your relationship with God, people and creation. You also need to understand your job and calling in the Kingdom better, and to use your time the way God wants you to. By studying this booklet you will exactly know how you can help Amos to transform the agricultural communities in Africa by building and restoring relationships with God, people and creation to reflect the Kingdom of God.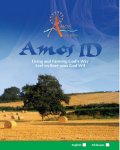 Living and Farming God's Way - Basics
"When I look at Africa and agriculture, I don't see what it is, but what it can become. I see what Africa will look like when Living and Farming God's Way is not merely a slogan, but the lifestyle of millions of agriculturalists across Africa." – Hennie Viljoen. The purpose of this book is: * to help you understand what Living and Farming God's Way is all about; * to challenge you to evaluate your life and your business and, if necessary, make adaptations; * to equip you to explain Living and Farming God's Way to other agriculturalists and to challenge them to commit themselves to it;* to help you intercede with a purpose – for yourself, but also for the entire rural and agricultural community.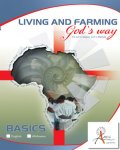 The Kingdom of God
This study guide will assist agriculturists, participating in the Amos Vision Implementation Program to gain a better understanding of die Kingdom of God. It will assist each one to set up a personal Vision Implementation Plan (VIP) for his/her own farming businesses. After studying this guide, Agriculturists will comprehend why a dualistic world view, advocating that God is only interested in the spiritual side of life, is completely unbiblical. Moreover, they will understand the principles according which citizens of the Kingdom of God are supposed to live and farm. Jesus is not only the Saviour, but also LORD and King of every aspect of our lives.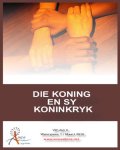 WALKING WITH JESUS DVD (Campus Crusade for Christ)
The Walking With Jesus Africa film series was written by Africans and filmed in Kenya. This dramatic five-part series teaches Christianity to rural Africans who have viewed the JESUS film, a Campus Crusade for Christ tool based on the Gospel of Luke. The prayer is that Walking with Jesus becomes a tool that God uses throughout sub-Saharan Africa to significantly build His church in numbers and depth.